We support people with a disability and their families.
In rural areas in Cambodia there are many people with physical and intellectual disabilities as a result of many years of war without any assistance.
Our work aims to provide assistance and accompaniment, and offer a better future to these people, as well as to make communities aware of the dignity of all people regardless of their disability.
Thanks to your collaboration these
have been our achievements in this last year

Support to families with a disabled member
Help for children with intellectual disabilities
Support to families with a disabled member
Help for children with intellectual disabilities
Discover all our Outreach programs: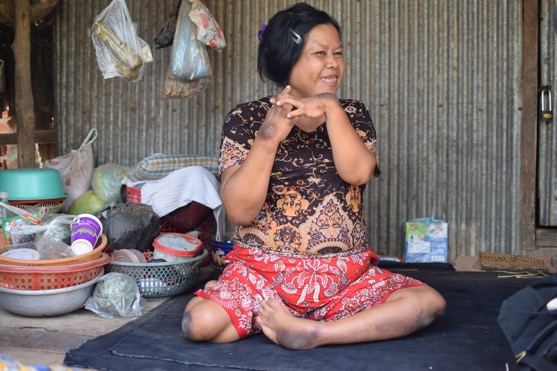 The Outreach social workers team goes daily to remote villages to visit and provide assistance to individuals with disabilities and their families. First they know about their needs in the regular follow-up visits and, once they understand the situation, they design an assistance plan with rice distribution programs, construction of houses and bathrooms, access to education, health and employment.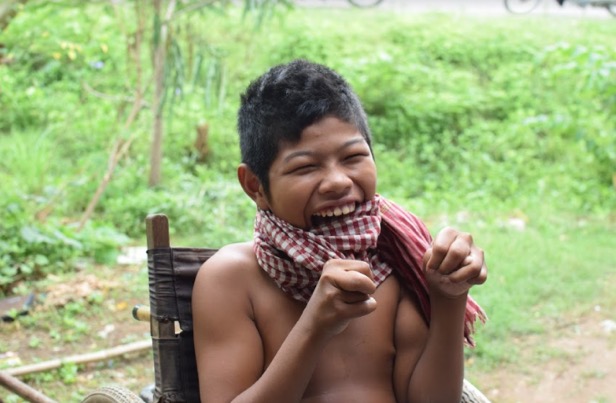 Our goal is to provide an appropriate education, and to achieve the necessary conditions for people with intellectual disabilities to have a greater participation in the social and economic activities of their families and communities, in a way that increases their self-esteem, their dignity and the respect they deserve.
We also want to increase and raise awareness in families, communities and government about individuals with intellectual disabilities and the cares they require through awareness-raising activities.
The Arrupe Centre welcomes boys and girls with physical disabilities with the aim of guaranteeing them a quality education, as well as constant support during their development. The families of these children are also supported by financial assistance for entrepreneurship, the construction of houses or by financing the cost of taking their families to school as well as the purchase of bicycles and school supplies for other children in the family.
When completing their studies in the school, many of these youngsters continue their studies in the university or access vocational training centres. In addition, they receive support to find work, some within the Prefecture or in social enterprises set up by the Prefecture.