We promote business and employment development for people at risk of exclusion.
Social enterprises provide sustainable income generation options, as well as employment, training and economic development opportunities. Our social enterprise projects provide vulnerable or disabled people with new opportunities to generate income and be economically self-sufficient.
Thanks to your collaboration these
have been our achievements in this last year
Social enterprises created
Social enterprises created
Discover our social enterprises
The Lonely Tree Café, is a restaurant and craft shop established in Battambang since 2012. It is the first social enterprise set up by the Apostolic Prefecture of Battambang.
The aim is to create jobs for individuals with disabilities and / or at risk of social exclusion. In addition, benefits generated are redirected to finance other social projects.
The vast majority of clothes, accessories and handicrafts sold here are crafted by women from remote villages in the Battambang province.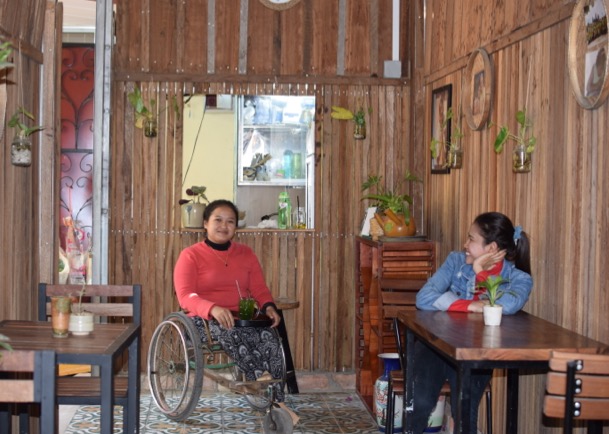 This small café is managed by the staff of the Intellectual Disability Outreach team. The objective of this project is to give young people with intellectual disabilities opportunities to access a job through professional training.. During the training they are always accompanied by a special educator who guides and monitors them.